Find In-Home Care Near You.
Looking for the Best In-Home Care? Caring Village can help.

Caring Village provides the easiest way to find the right in-home care services for you or your loved one. Our in-home care service directory is absolutely free to use and gives you the opportunity to talk to a live person to discuss your options in detail. We know this can be a tough decision and we are here to help you throughout the process.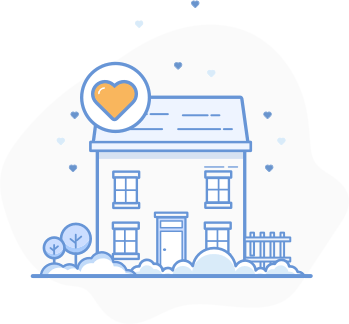 There are different types of in-home care to accommodate elderly adults with different needs. In-home caregivers come to the home to help with activities of daily living, such as light housekeeping, grocery shopping, meal preparation, medication reminders, and grooming. Some also provide help with personal care for toileting and bathing. In-home caregivers generally do not provide medical care.
Respite care services provide temporary relief to regular family caregivers, from a few hours a day to several weeks, by offering companionship or supervision as needed.
At local centers, aging adults can find structured programs that provide health, social, and other support services during the day. Participating in an adult day care center can create a nice daily routine and increase social interactions, which can benefit the overall brain health of the individual.
If family caregivers need consistent help with the ADLs for their aging loved ones, then a professional caregiver may be a good fit. These professionals can provide in-home personal care services for tasks like bathing, dressing, getting around, and other regular activities.
Sometimes all a family caregiver needs is someone to check-in on and spend some companion time with their aging loved one from time-to-time.
From housekeeping, laundry, grocery shopping, and meal preparation to other everyday tasks – a homemaker can assist with all the household needs.

For those who require a higher level of care (deemed necessary by a doctor), home healthcare is an in-home service in which nurses or trained health aides provide skilled medical care. These caregivers also help with activities of daily living such as housekeeping, eating and grooming, and/or physical therapy. If you're interested in in-home medical care, a good first step would be to contact a Home Healthcare Agency. In-home medical care is typically a paid service for skilled medical support in two primary ways:
This type of medical care is provided by a licensed nurse that may include any of the following: injections, wellness check-ups, medication management, wound care, rehabilitation, physical therapy, and help with medical equipment.
Hospice residential care options provide care for those with a terminal illness who need trained, skilled staff to care for them. Those who need hospice care will receive 24-hour nursing care and support from staff specifically trained in hospice care.